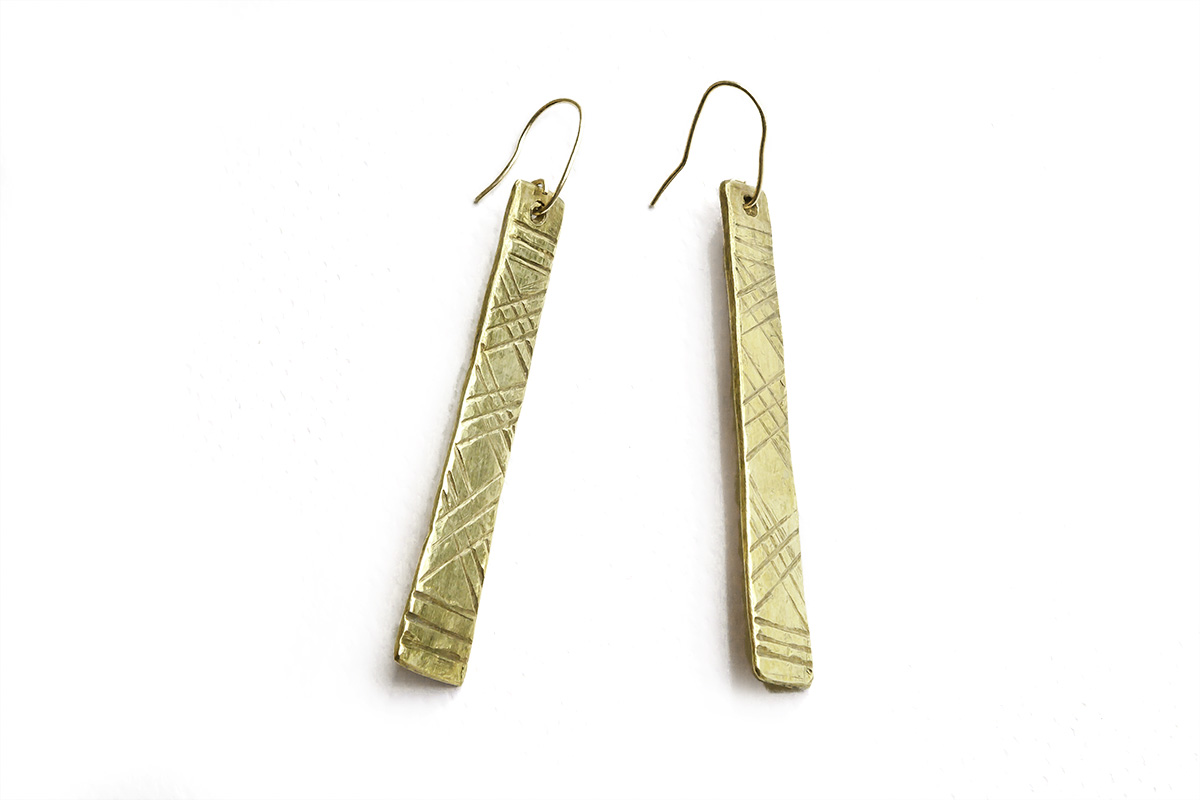 Rai's Earrings
Rai's Earrings, named for Rai, Rimu's mother, are the archetype of bohemian aesthetic. These bold, low-hanging earrings are a CHOICE Collection standout, featuring matte gold finish and traditional etchings shared by Rimu's Necklace and KK's Bangle.
Created from recycled brass rings that Rimu CHOSE to wear on her neck, the artist first heated them over a fire, hammered them flat and added the unique design.
Rai first rejected her daughter's desire to wear the neck rings. Her willingness to be open-minded to Rimu's CHOICE allowed for a stronger connection between them.
Muang Thai made 10 pairs of Rai's Earrings as part of the CHOICE Collection. We don't yet have a video of Muang Thai in action, but we are working on it.
Handmade by refugee artisans from recycled metal

14k gold ear wires

For pierced ears

Ships from Thailand in a handwoven drawstring bag